Vitamin, Supplments, CBD, Medical Testing Kits and more.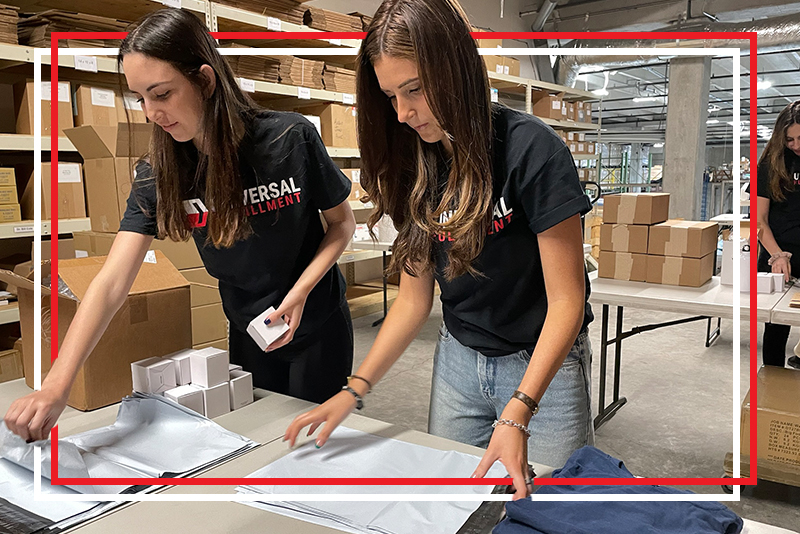 Supplement Fulfillment Services for the Vitamin and Supplement Industry
Why use our company for your Supplement Fulfillment order? Concierge Level Customer Service. We take this very seriously, and our clients love it!  Your brand deserves the best, and your clients deserve even more. 
We will integrate with your shopping carts and feed your orders into our software in real time.  Then we pull orders down within 24 hours of their order time and ship them out the door.  Speed and accuracy are key. We don't want your customers to wait any more than you do. Shipping orders out daily, your customers will receive their orders in 1, 2, or 5 days based on your requirements.
How We Handle Supplement Fulfillment Orders
Universal Fulfillment provides discounted shipping rates that we pass right along to our customers. Our vitamin and supplement order fulfillment service allows you to just focus on marketing and selling to your customer. We handle the rest:
One Business Day Shipping – Orders are shipped within one business day after receiving them.
Order Shipment Confirmation – Customers can receive an email confirmation, with a tracking number, when their order is shipped.
Monthly Orders & Auto-Refill – Supplements – We can manage your monthly client refills on the schedule of your choice.
Inventory Management – You will live access to see your inventory that we will manage for you.
Kitting, Assembly, Packing – We love this part and take great price in how we present your company.
Shipment Returns – We will take care of this as well with your guidelines.
National and International Shipping – We ship around the world every day via USPS, DHL, UPS and FedEx.
Large Volume Projects – Running a campaign that really hits!?   We can scale quickly with you to make sure your orders flow out the door as fast as they come in.
Custom Packaging is available.  We have over 20 years of experience in helping our clients look great!  Let us help with the production of any branded marketing materials, packaging and merchandise that you might want to include with your orders.  Throw in some decals, pens, or a custom printed T-shirt to let your customers show off your brand.  Many options and offers to choose from, including complete designs and products.
We are happy to answer your questions by email or phone.   Let us know what you'd prefer and how best to reach you.
Learn the Benefits of Order Fulfillment with Universal Fulfilment