Find Right Custom Box Supplier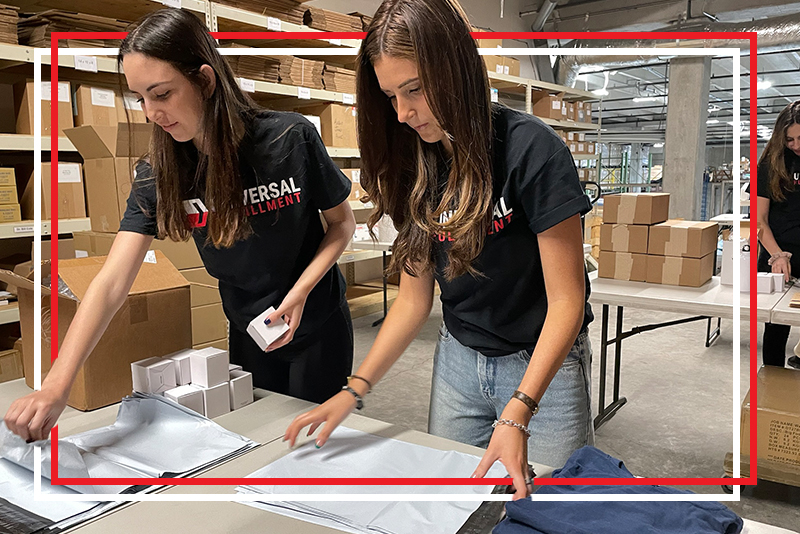 Right Custom Box Supplier for Business
Are you looking for the Right Custom Boxes Supplier for your eCommerce products? It might be hard to know where to even begin. Designing and sourcing the perfect packaging for your product, kit, or subscription box shouldn't have to be difficult. A fulfillment center that offers custom packaging will have all the expertise to help you come up with the best packaging solutions for your products.
Things To Consider When Searching for The Right Custom Box Supplier
We've put together a list of pointers to assist you in finding the best packaging supplier for your ecommerce business. Are you ready to step up your product packaging game? Continue reading.
If you're a small business, finding a fair price may be one of your top considerations when seeking out custom packaging. Minimum order quantities, or MOQs, are one of the main factors when determining packaging costs. Low-minimum-order-quantities (MOQs) packaging vendors are frequently more inexpensive and better suited for smaller, custom orders.
While low MOQs are critical, your packaging provider should also be able to ramp up as your business grows. Choosing a kitting warehouse that can also operate as a packaging provider is not only more convenient but may also be more cost-efficient.
Fast shipping is crucial for ecommerce stores. According to research, 63% of customers expect their deliveries to turn up within three days. Fulfillment providers that can deliver on schedule are invaluable to an ecommerce business.
Fulfillment centers should be able to handle any labeling as part of a speedy and flawless fulfillment process. These companies should also be able to offer a diverse range of generic as well as customizable packing supplies.
When looking for a kitting and assembly warehouse, the importance of efficiency and transparency cannot be overstated. After all, your merchandise and brand reputation are in their hands.
Design experience is key. You want your packaging supplier to have design knowledge and experience working with a variety of different materials. How can your vendor help you create kits and boxes that benefit the customer? Whether you are shipping out one item or kitting multiple products together, the packaging design can make or break the experience for the end customer.
Sophisticated design and material knowledge will also help assure your products make it to your customer safely. The packaging design often makes the difference between your product arriving in one piece or not.
Sixty-one percent of consumers in the United States want to support companies that care about the environment. Sustainable packaging should be supported by the right packaging suppliers. Simple changes, like using paper instead of Styrofoamor plastic packing materials, can make a big difference in lowering your carbon footprint.
More than just shipping your items, the best fulfillment centers, and packaging suppliers will help you come up with strategic packaging options. Whether you are sending out one product at a time or have your items kitted up, choosing a fulfillment center that can also provide you with the right custom boxes supplier often yields the best and most cost-efficient result.
If you think our services are the perfect fit for your business, please reach out to our customer service staff via phone or email to get started.
We are happy to answer your questions by email or phone.   Let us know what you'd prefer and how best to reach you.